Technical Writing, Translations and Training
Let our Experience Turn to Your Advantage!
Technical writing and translations with Emphasis on quality and professionalism – Best Value for Money!
Qualitative writing at especially professionalism – accuracy and depth, system point of view and descending to the small details, based on many years of experience in the field
We are committed to:
Efficient and frugal writing – independent writing, or combined with MadCap Flare – one of the most advanced applications in the area of creation of documentation press here to read more
Adhering to timetables – our promise is our commitment!
Complete set of solutions – all you need under one roof – technical, engineering and operation documentation and training of systems, products and technologies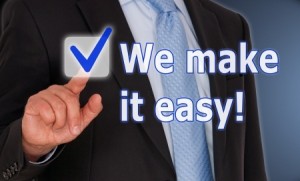 DvirCom provides services of technical documentation, technical translations and training to companies and businesses at leading level of professionalism
Among our customers you can find hi-tech companies, communications companies, software companies, defense industries and more …
We at DvirCom are set to accompany our customers through all the stages of the project they need:
Starting at the stage of development of the product, through going from development to production, creating the technical and/or operational documentation, including training and professional preparation of technical teams, up to complete implementation.
DvirCom's advantages:
DvirCom has acquired a great deal of "off the field" experience, focused and professional  knowledge in system engineering and management of projects, which substantially  contribute to the quality of writing technical documentation.
Professional technical writing, adapted to the needs of the organization, the project and its operational needs, our experience of many years in the area enables us to efficiently adapt the creation of documentation to the needs and timetables of the project.
Advanced and innovative thinking – we are set to propose to our customers, upon their choice, the usage of MadCap Flare application – one of the most advanced applications in the area of creation of documentation, which enables substantial saving of time and costs..
To learn more on the advantages of using MadCap Flare application press here.
Among our Services:
Creation of Technical Documentation
Creating user guides and operation manuals, for complex technical systems in the civil and defense fields
Creating maintenance manuals for O-Level, Intermediate Level and Depot Level maintenance
Creating system and site/facilities manuals
Building assembly and installation instructions
SOS service for urgent writing and editing of documents
Translations
Translation of insurance policies, risks surveys and loss adjustment reports
Translation of technical documents
SOS services for fast and accurate translations
Our technical knowledge and experience enable us to carry out accurate translations,
based on a complete understanding of the material in the documents we translate.
Training
Building training kits: presentations, trainer's kit and student's kits
Theoretical and hands on training, in Israel and abroad, in Hebrew or in English
Supporting implementation of systems at the customer's premises
For more information call +972(54) 487 8611, +972(52) 619 4645, or leave your connection details in the "Contact Us" tag and we will contact you as soon as possible.